Kittymilk 250g
R155.10 EXCL VAT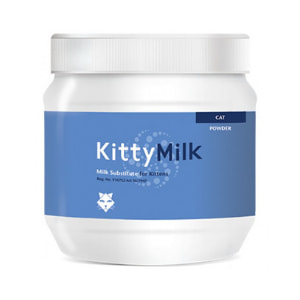 Product description
This palatable, easy-mix formula is similar to the queen's milk in fat, carbohydrate, protein, vitamin and mineral content.
All the nutrient and energy requirements of a kitten are supplied by Kittymilk.
10 grams is equivalent to 196 kilojoules of energy.
Please note, we offer payment terms for approved businesses. To apply, please complete and submit the application form.