Avotan Pour On
R1874.31 – R4674.99 Excl. Vat
Product description
INDICATIONS:
Ready to use pour-on for the control of roundworms and blue ticks in cattle.
This product is primarily indicated for dairy animals. This product is not ideal to use in cases of heavy tick burdens or during peak tick-seasons.
COMPOSITION:
Contains: Abamectin 5 mg/mℓ.
DIRECTIONS FOR USE – USE ONLY AS DIRECTED:
Dosage: 1 mℓ/10 kg body weight (500 µg abamectin/kg).
Pour the recommended amount of Avotan® Pour-On along the top line, on a concentrated area along the rump or lumbar area (middle of the back to the base of the tail).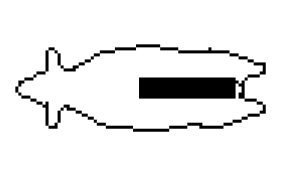 For long-haired animals (e.g. during winter months), it is recommended that Avotan® Pour-On is applied against the grain of the hair directly onto the skin.
WARNINGS
Withdrawal period:

Do not slaughter cattle for human consumption within 35 days of last treatment.
Milk: Zero days.

Do not apply the product on dogs or other animal species.
Do not use in animals younger than 4 months.
Do not treat recovering, weak or stressed animals.
Do not administer the product orally or by injection.
Do not apply on animals with skin lesions.
It is not recommended to treat animals on extremely hot or rainy days.
Keep animals away from open flames during and immediately after application of the product.
Avoid use of electrical equipment e.g. livestock prodders on the animal during and immediately after application of the product.
This product is toxic to fish. Do not contaminate ponds, rivers and other water sources.
Dispose of empty containers according to local waste disposal regulations and do not reuse for any other purpose. Empty containers should not be burned.
KEEP OUT OF REACH OF CHILDREN, UNINFORMED PERSONS AND ANIMALS.
Although this remedy has been extensively tested under a large variety of conditions, failure thereof may ensue as a result of a wide range of reasons. If this is suspected, seek veterinary advice and notify the registration holder.
Please note, we offer payment terms for approved businesses. To apply, please complete and submit the application form.