MFC Solution 400ML
R116.96 Excl. Vat
In stock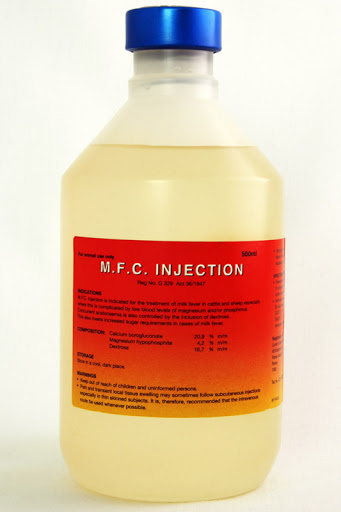 Product description
An injectable treatment for milk fever in cattle and sheep especially where this is complicated by low blood levels of magnesium and/or phosphorus. Concurrent acetonaemia is also controlled by the inclusion of dextrose. This also meets increased sugar requirements in cases of milk fever.
Directions for use:
Warm the solution to body temperature before injection by placing the bottle in warm water.
Cattle: 200 – 400ml
Sheep: 25 – 75ml
Please note, we offer payment terms for approved businesses. To apply, please complete and submit the application form.