Nekka-Rich Activated Charcoal
R475.37 – R2087.80 Excl. Vat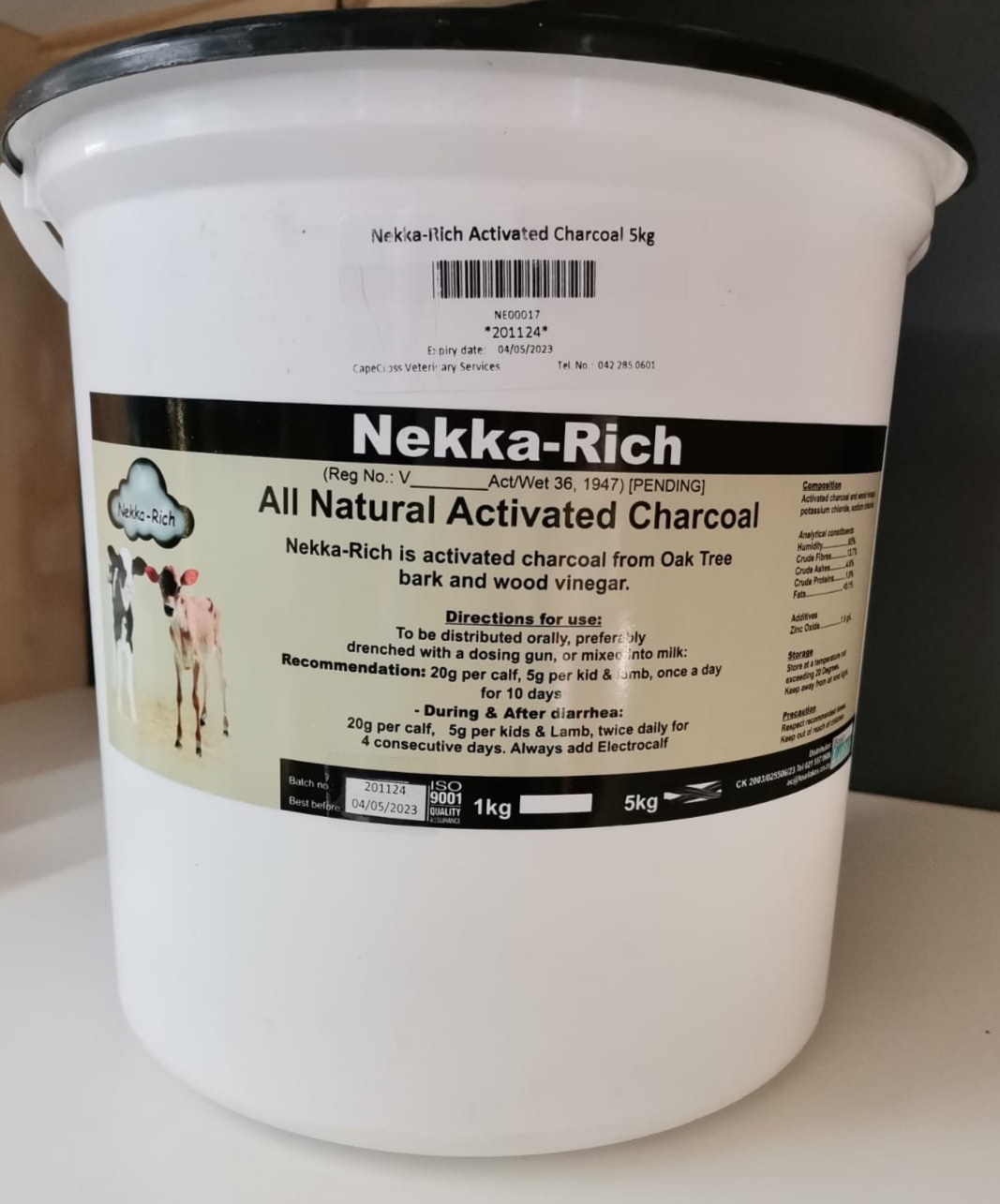 Product description
PRODUCT DESCRIPTION
Nekka-Rich Activated Charcoal is a natural product. Cryptosporidiosis, an intestinal infection in calves with a high mortality rate, affects calves usually one to four weeks in age. Infected calves can suffer permanent damage to their intestinal lining, this then affects their ability to absorb water and nutrients. When fed this substance, made from Oak Tree bark and containing wood vinegar liquid, it has shown to be an effective treatment for cryptosporidiosis in calves. The composition is made up of bark extracts from oak wood (castanopsis cuspidata and quercus acuta).
Directions for use: To be distributed orally, preferably drenched with a dosing gun, or mixed into milk.
Recommendation: 20g per calf, 5g per kid & lamb, once a day for 10 days.
During & after diarrhoea: 20g per calf, 5g per kid & lamb, twice daily for 4 consecutive days. Always add Calf Electro.
Buy Nekka-Rich Activated Charcoal online with CapeCross. Vet products online.
Please note, we offer payment terms for approved businesses. To apply, please complete and submit the application form.