Tell Tail Paint
R314.91 – R331.14 Excl. Vat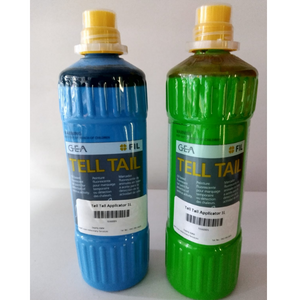 Product description
Tell Tail is an oil based fluorescent tail paint for colour coding or general use.
Directions for use:
Ensure animals are clean and dry before painting. Remove any loose hair. Apply a strip of paint 15cm long by 5cm wide forward along the spine from the tail head.
Oestrus activity is indicated by the rubbing, or removal of the paint patch.
Tell Tail correctly applied will last approximately 30 days on cows that have not cycled, depending on conditions.
Please note, we offer payment terms for approved businesses. To apply, please complete and submit the application form.