Ultratet 500ml
R281.11 Excl. Vat
In stock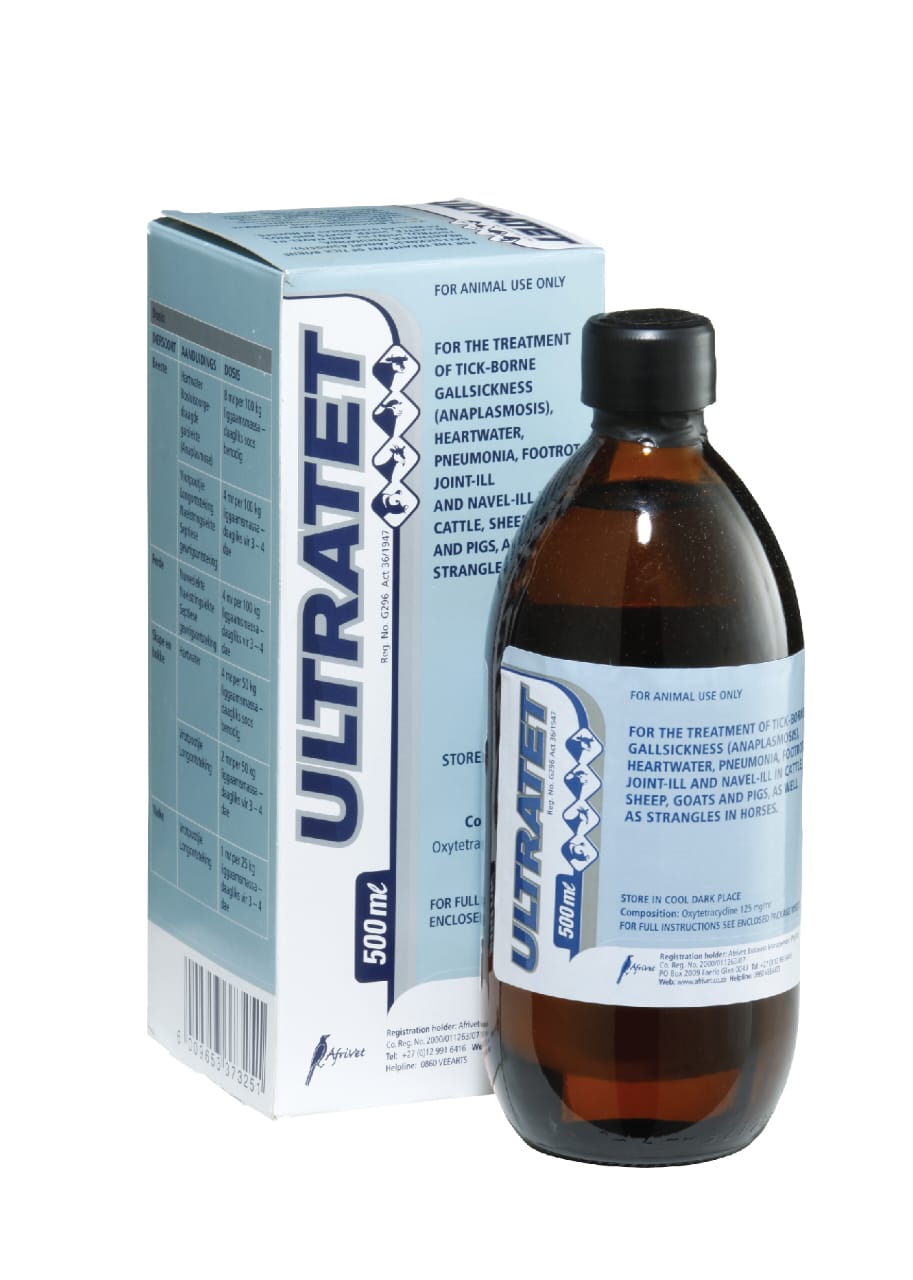 Product description
Ultratet Tetracyclines Animal Injectables is for treatment of tick-borne gallsickness (anaplasmosis), heartwater, pneumonia, footrot, joint-ill and navel-ill in cattle sheep,goats and pigs as well as strangles in horses.
COMPOSITION: Oxytetracycline hydrochloride 125 mg/ml.
DOSAGE FORM: Injectable solution.
Please note, we offer payment terms for approved businesses. To apply, please complete and submit the application form.