Up-Cal Injectable Solution
R106.24 – R431.25 Excl. Vat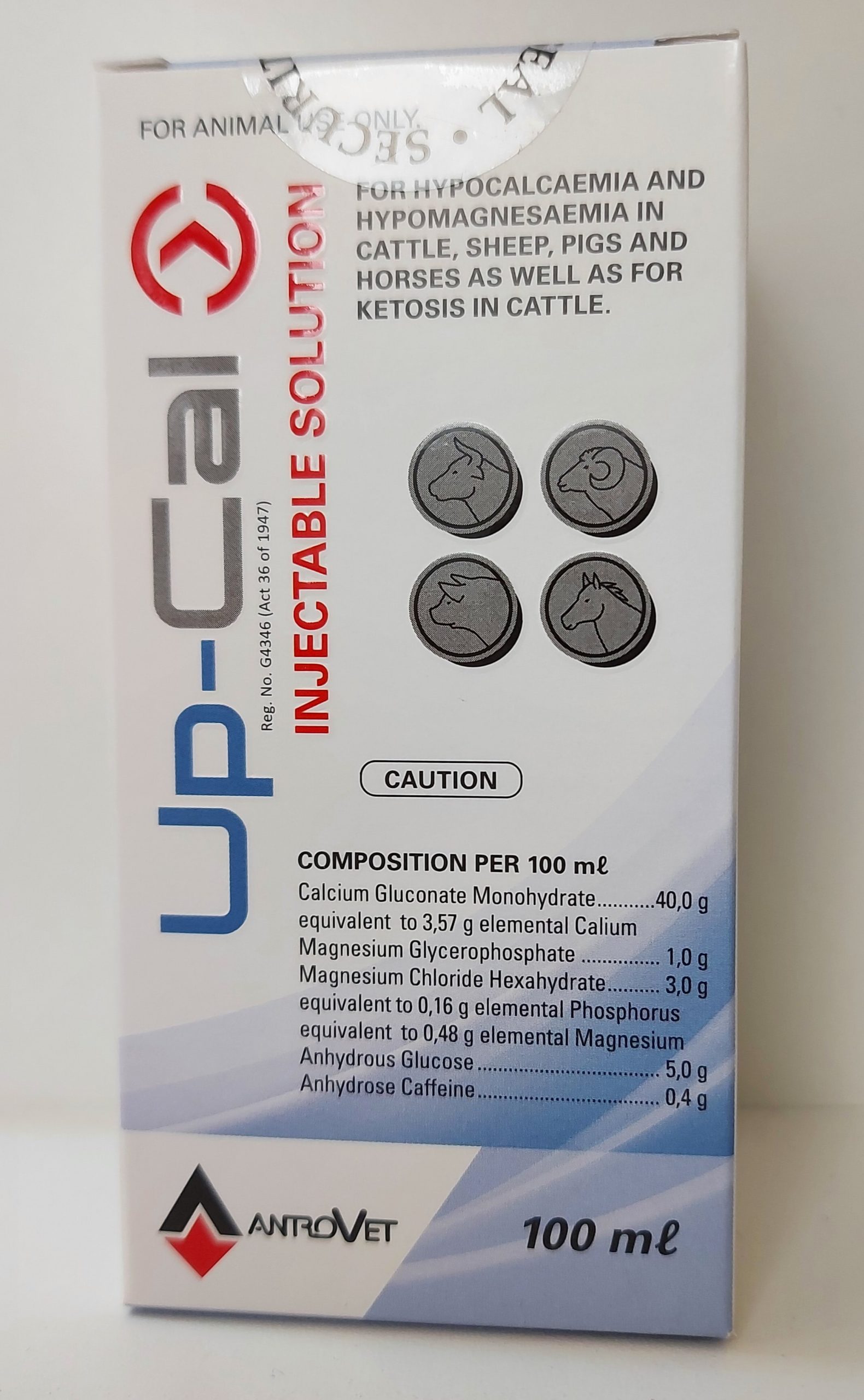 Product description
For Hypocalcaemia and Hypomagnesaemia in cattle, sheep, pigs and horses as well as for Ketosis in cattle.
Composition per 100ml:
Calcium Gluconate Monohydrate 40g equivalent to 3,57g elemental Calium.
Magnesium Glycerophosphate 1.0g
Magnesium Chloride Hexahydrate 3.0g equivalent to 0.16g elemental Phosphorus equivalent to 0.48g elemental Magnesium.
Anhydrous Glucose 5.0g
Anhydrose Caffeine 0.4g
Please note, we offer payment terms for approved businesses. To apply, please complete and submit the application form.