Adaptil Transport Spray 60ml
R504.40 Excl. Vat
Out of stock (Can be placed on backorder - price may vary/change)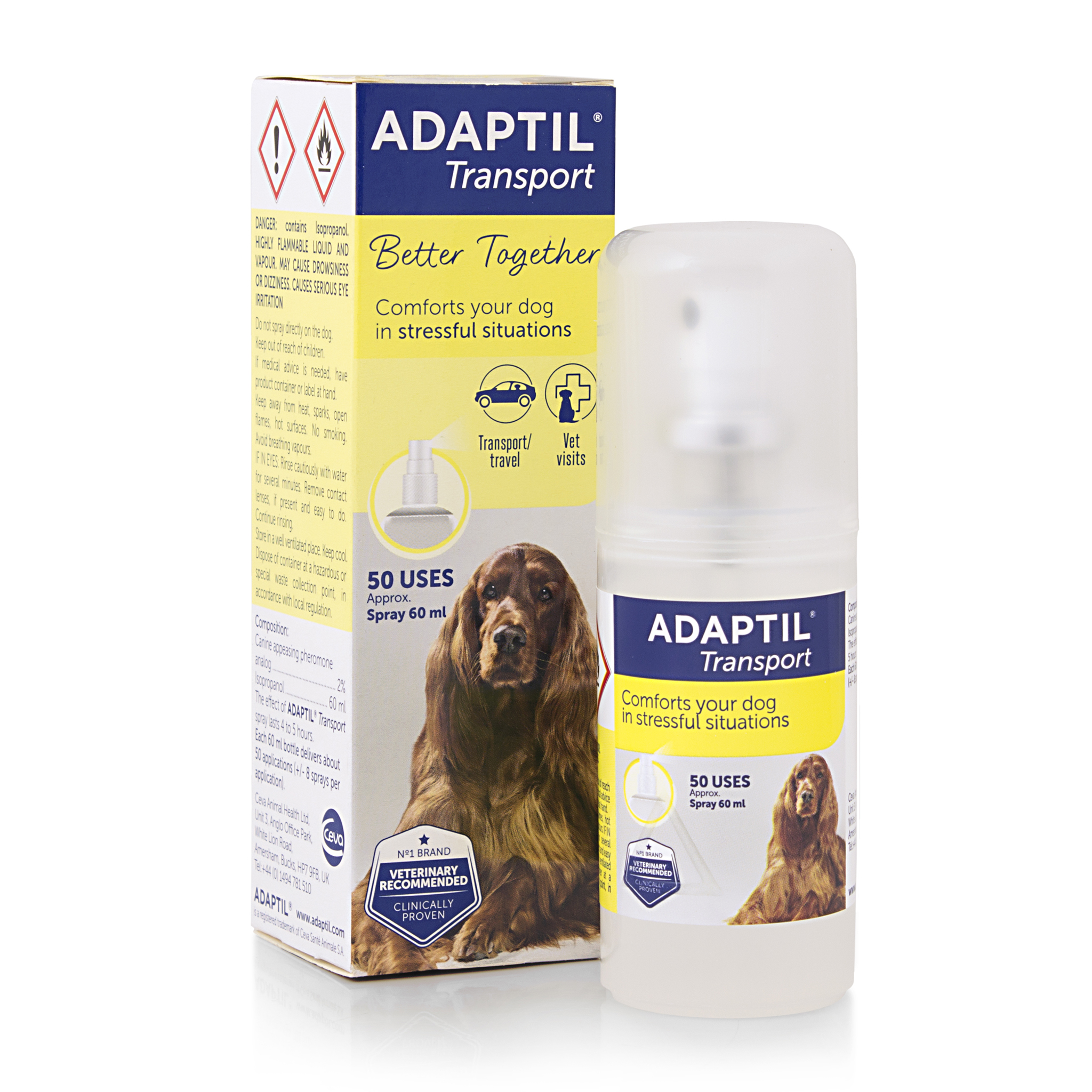 Product description
ADAPTIL Transport helps calm your dog on the move.
Makes travel and visits to the vet less stressful.
Reduces panting, trembling and restlessness during travel.
Directions:
During long car journeys: re-spray every 4-5 hours
Always wait about 15 minutes before letting your dog back in the car.
Good to know:
-ADAPTIL Transport Spray is available in a 60 ml bottle, which delivers about 400 sprays (± 50 uses)
Reduces discomfort in the form of panting, trembling, restlessness, salivation, and vomiting, during travel.
It can be used in combination with ADAPTIL Diffuser or ADAPTIL Collar for added support during other challenging situations (adoption, moving house, new family members, staying in a kennel, staying alone at home, fireworks, thunderstorms).
ADAPTIL Transport can be sprayed directly in the dog's carrier or on the dog's bedding, the blanket they are used to lie on, toys or on their leash.
View http://www.adaptil.co.za for how to use videos