Pro Bono Biscuits – Large
R44.19 EXCL VAT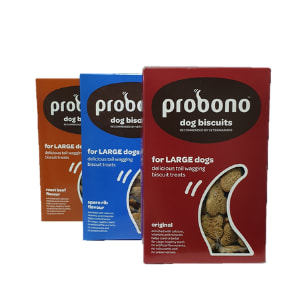 Product description
BENEFITS:
No artificial flavourants, no sugar added, no colourants, and no preservatives.
Enriched with calcium, vitamins, and minerals.
Pro Bono biscuits also contain a blend of vitamins A, E, and B group vitamins as well as magnesium, zinc, and iron.
Please note, we offer payment terms for approved businesses. To apply, please complete and submit the application form.