ProBono Biscuits Light 1kg
R53.30 – R61.01 Excl. Vat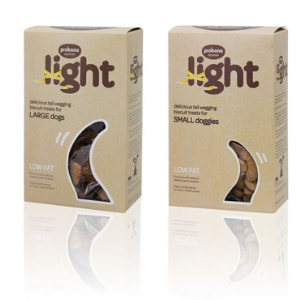 Product description
BENEFITS:
Crunchy biscuit treats which are specifically formulated to contain less fat and sugar for those watching their waistlines.
No artificial flavourants, no sugar added, no colourants, and no preservatives.
Enriched with calcium, vitamins, and minerals.
Pro Bono biscuits also contain a blend of vitamins A, E, and B group vitamins as well as magnesium, zinc, and iron.
Helps control tartar for clean, healthy teeth.