F10 Germicidal Shampoo 250ml
R138.20 Excl. Vat
Out of stock (Can be placed on backorder - price may vary/change)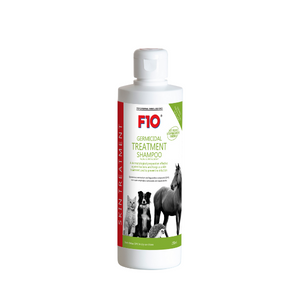 Product description
CONTAINS: Quaternary ammonium and biguanidine compounds (0.4%) non-toxic ampholytic surfactants and sequesterants.
INDICATIONS: Effective treatment of:
Bacterial and fungal infections
Ringworms
Yeast infections
Hot-spots
Safe to be used for various pets, including cats, dogs, and horses and can be used at all stages of life.
Find out more about the product on F10's site, here.