Puppy Training Pads
R189.41 Excl. Vat
Out of stock (Can be placed on backorder - price may vary/change)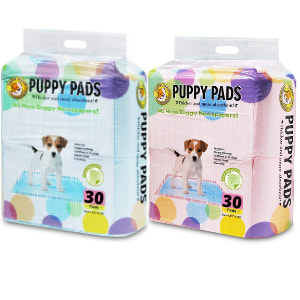 Product description
TOP LAYER: Diamond embossed quilt pattern which slows the spread of urine and directs the moisture down. Non-woven bonded material allows the moisture to pass through quickly leaving the surface with a dry and comfortable feeling. Keeps your puppy/dog clean.
MIDDLE LAYER: Special mixture of Super Absorbent Polymer and pulp quickly converts the liquid to gel droplets and keeps the surface dry and minimizes odour.
BOTTOM LAYER AND SIDES: Plastic backing with sealed edges helps prevent leakage and protects the floor.