Hill's Feline Sensitive Stomach & Skin 1.5kg
R216.53 EXCL VAT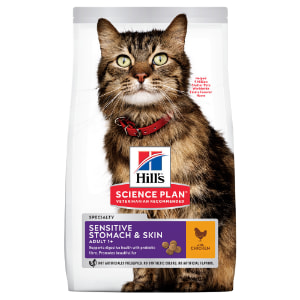 Product description
BENEFITS:
It nourishes the skin and replenishes its natural oils.
Suitable for everyday feeding.
It promotes enhanced levels of Omega-3 & 6 fatty acids which supports pets' healthy skin & coat.
Special fibre blend supports intestinal health and promotes comfortable digestion.
Contains high levels of clinically proven antioxidants, plus added vitamins and minerals.
Please note, we offer payment terms for approved businesses. To apply, please complete and submit the application form.