Hill's Feline Sensitive Stomach & Skin 1.5kg
R233.91 Excl. Vat
Out of stock (Can be placed on backorder - price may vary/change)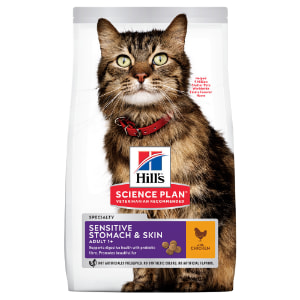 Product description
BENEFITS:
It nourishes the skin and replenishes its natural oils.
Suitable for everyday feeding.
It promotes enhanced levels of Omega-3 & 6 fatty acids which supports pets' healthy skin & coat.
Special fibre blend supports intestinal health and promotes comfortable digestion.
Contains high levels of clinically proven antioxidants, plus added vitamins and minerals.