Royal Canin Growth Kitten
R368.60 – R385.75 Excl. Vat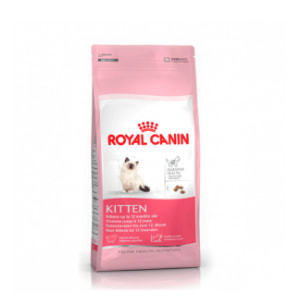 Product description
An exclusive blend of antioxidants supports their developing immune system. Royal Canin Kitten Dry cat food is formulated for the second stage of kittenhood (between 4 months and 1 year).
BENEFITS:
Immune System Support: Supports a kitten's developing immune system development with an exclusive blend of antioxidants and vitamins.
Exclusive Kibble: Small kibble texture is easy to chew: perfect for a kitten's mouth and emerging teeth.
Digestive Health: An innovative combination of highly digestible proteins, fibers, and prebiotics helps aid older kittens' developing digestive systems.
Healthy Growth: Delivers a mix of proteins, minerals, and vitamins to meet the high-energy needs of this stage in a cat's growth.