Ultrum Original Cat & Dog 250ml
R103.01 Excl. Vat
Out of stock (Can be placed on backorder - price may vary/change)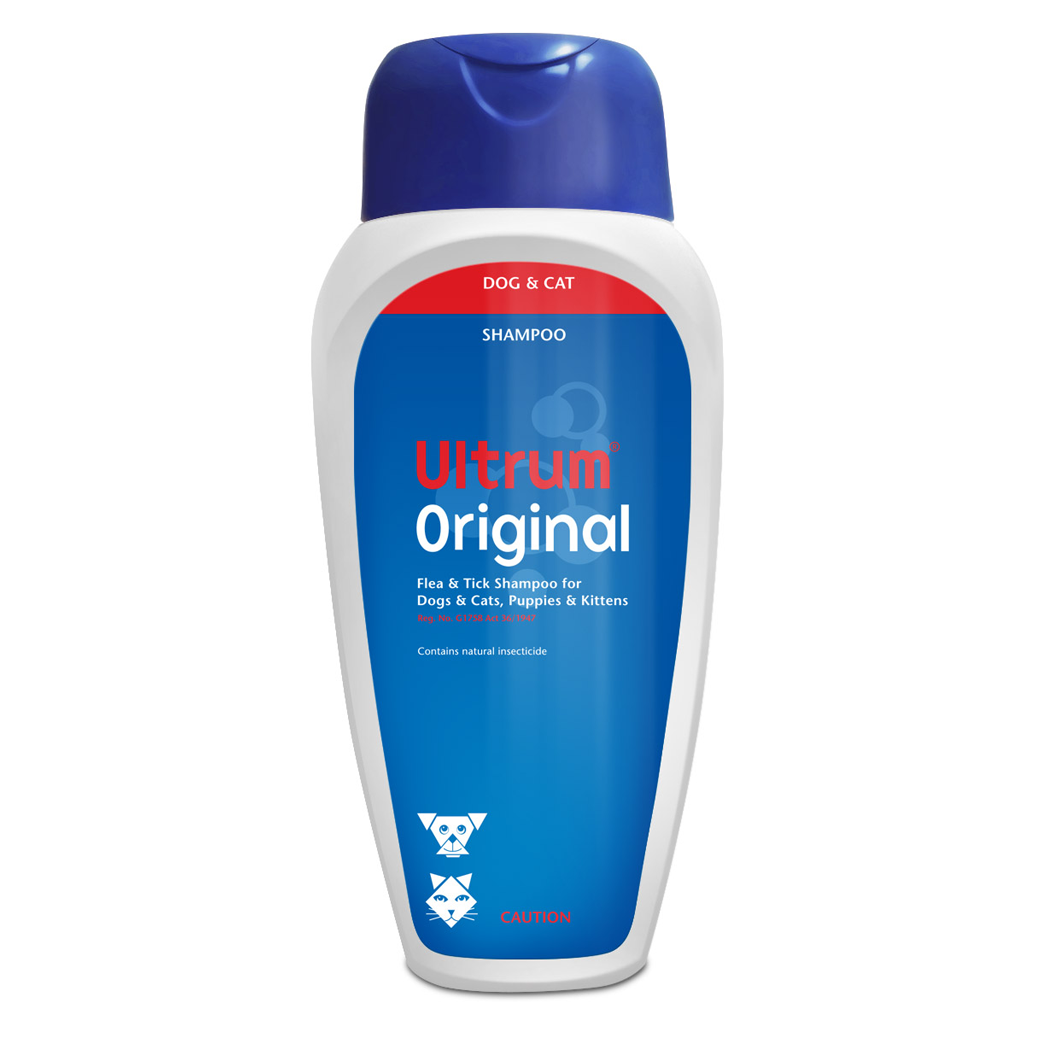 Product description
ULTRUM Original is the flea & tick shampoo most recommended by veterinarians. This is because its safe and effective for even the youngest puppies and kittens. Trusted for over fourteen years, ULTRUM Original is a luxury shampoo rich in conditioners, so it leaves your pet's coat healthy and shiny as well as free from all bugs and fleas.
CONTAINS: Natural synergized pyrethrum and can be used on dogs, cats, puppies and kittens. Also contains lanolin and conditioners to keep skin and coat moist and good-looking. Its perfect for the new puppy or kitten brought into the home. Make sure that their first wash is with safe, pleasant ULTRUM Original and you can ensure that they are flea-free. Routine washing with mild ULTRUM Original keeps all bugs away and keeps dogs and cats looking their best. No skin irritation with all-natural ULTRUM Original.
DIRECTIONS FOR USE: Wet coat well with lukewarm water. Use enough ULTRUM Original to create a good lather. Wash well and rinse with lukewarm water. More shampoo for a second wash can be used if necessary. Dry your pet thoroughly after washing. Avoid contact with the eyes and if accidental contact should occur, rinse the eyes with clean water. ULTRUM Original Shampoo is compatible with other forms of ULTRUM flea treatment and can be used in conjunction with them.